Top 5 Tips For Getting The Best Blackout From Your Blinds, Curtains and Shutters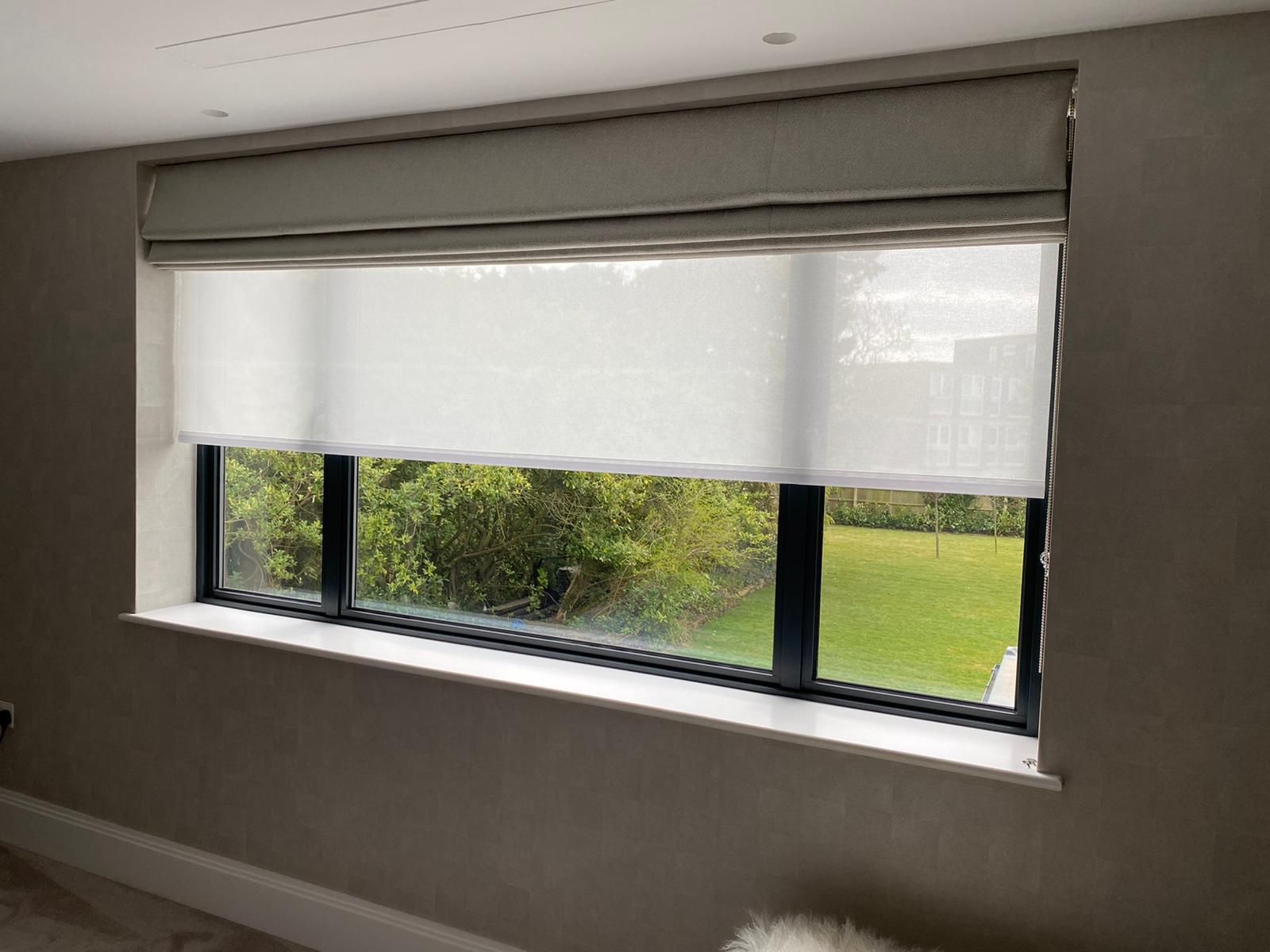 We love the light. Our modern homes are built with more glass than ever before so we can flood them with the sun's warming rays. But what if, for any number of reasons, what you crave – at certain times of the day – is darkness, total (or as near to total as realistically possible) comforting darkness? How can you make your home properly dark on the inside when it's light outside?
This article is for you if you're one of the 3.2 million people who work nights and sleep by day, but every chink of sunlight robs you of your slumber. It's for you if you're one of the 6.8 million people in the country with a home cinema room, where the thousands you have invested in the perfect screen and sound system is somewhat wasted with every stray shaft of light spoiling the cinematic experience. If you love your weekend lie-ins, if you're a light sleeper, or if your schedule does not sync with the seasons and just because the sun's up at 5.30am doesn't mean that you want to be… then this article is for you.
What does 'blackout' really mean?
Truth be told, the term 'blackout' when used in connection with window coverings/ways to keep the sun's rays out, is a little bit of an overpromise. Don't get me wrong – we, as a sector, are better than ever at creating materials, layers and systems that darken the room – we can get many rooms down to 98% or even 99% of total darkness – but tiny rays of sunlight will always find a way in. The shape of your windows, the orientation of your home, the exposure of your glazing, will all conspire to prevent total darkness. We're very good at what we do, but we're also honest with every customer about the realistic limits of true blackout… though we can get very, very close.
Five ways to achieve near-blackout in your home
At Inspiring Your Home we have spent our entire careers working on blackout solutions for our customers. There is no one-size-fits-all solution as each home is different, as are the needs of every customer, but here are our top five ways to present light pollution in your home when you really want to keep the sun out.
Make your curtains wider than your windows
Sunlight will exploit the gaps between your curtain and window edges to enter your room, so a simple tip is to ask your curtain company to measure past the ends of your windows. The result will be curtains that expose more of your window when open to allow in far more sunlight when you want it, but to block it out when you don't.
Fit pelmets to cover the top of your windows
Pelmets serve a similar light retarding purpose for the gap at the top of your curtains. Many curtains are fitted to tracks or poles just above the window or in its recess, leaving lots of room for sunlight to get through. A pelmet will box everything in, including the sunlight, making for a far more efficient blackout solution.
Coving concealed tracks
This option serves a similar purpose to the pelmet, though its use is limited to those who a) have a character home of the right style which is either being built or refurbished) and, b) love a hotel-room finish. Essentially, your curtain specialists and your builders will need to liaise as the curtain tracks are hung from your ceiling and the coving is placed in front of them to conceal them from view. Curtains and coving work together to prevent sunlight from entering your room.
Layer your way to blackout
Curtains with pelmet and blackout blinds or shutters with blackout blinds can offer you significantly more flexibility in the look and effectiveness of your window covering. It's not just about the layers, it's also about the fit and style of your blinds, curtains and shutters that make all the difference, though these are the sorts of things to discuss with our specialists when they're measuring up in your home and can assess the unique challenges it affords.
Fully cassetted bloc blinds
The difference is in the fit – these are blinds fitted into channels that hug your window to ensure the highest light blockage. These blinds can be manual or electrically operated to sync with your phone, your smart tech or your home automation system so they can be set to go up or down on a timer.
Whichever option you are considering from our blackout blinds or maybe a different blind altogether, call in our experts and we'll talk through all of your options with you. Contact us today on 020 3893 7777 or at info@inspiringyourhome.co.uk

Exceptional Customer Service
From start to finish our team are on hand to help you.

No Obligation Quotations
We believe in being trustworthy and honest with all our quotes.

Local Family Run Business
Family is at the heart of everything we do

5* Rated Across All Platform
Google/ Facebook/ Checkatrade/ Trustpilot