Padded Walls
Padded Walls
A Touch of Luxury
At Inspiring Your Home we manufacture and install beautifully luxurious, irresistibly tactile, and meticulously upholstered padded walls, headboards, and feature walls for clients looking for the added comfort and unique style this bespoke design feature offers.
Primarily for bedrooms and cinema rooms, these stunning padded walls can be produced for any design from simple squares to geometric shapes or complicated herringbones. Our padded walls can also be made in any fabric and colour/pattern (so long as it's one we can make fire retardant). We can even match fabrics and colour schemes with existing curtains or furnishings in the room should you wish.
As you'll see from the images on this page, some clients have requested bespoke designs so beautiful and unique that they blur the line between design features and art.
It's also worth noting that there is a highly practical side to this service because we cut out and expertly finish our padded walls for lighting, light switches, and plug sockets before we carefully install them for you.
If you'd like to find out more about a padded wall or headboard for your home, contact us on 020 3893 7777 and we'll book an appointment to talk you through your options at a time that's convenient for you.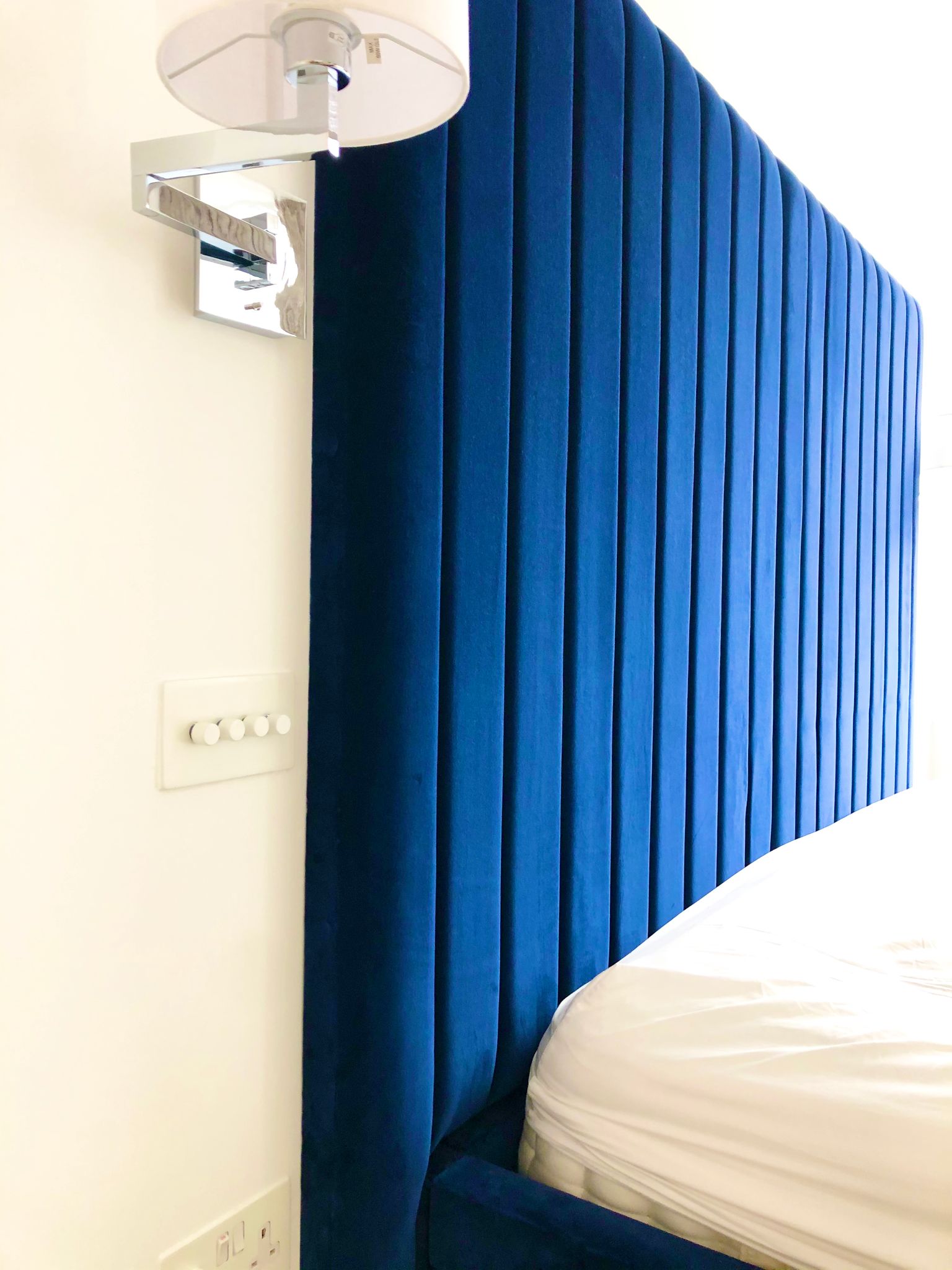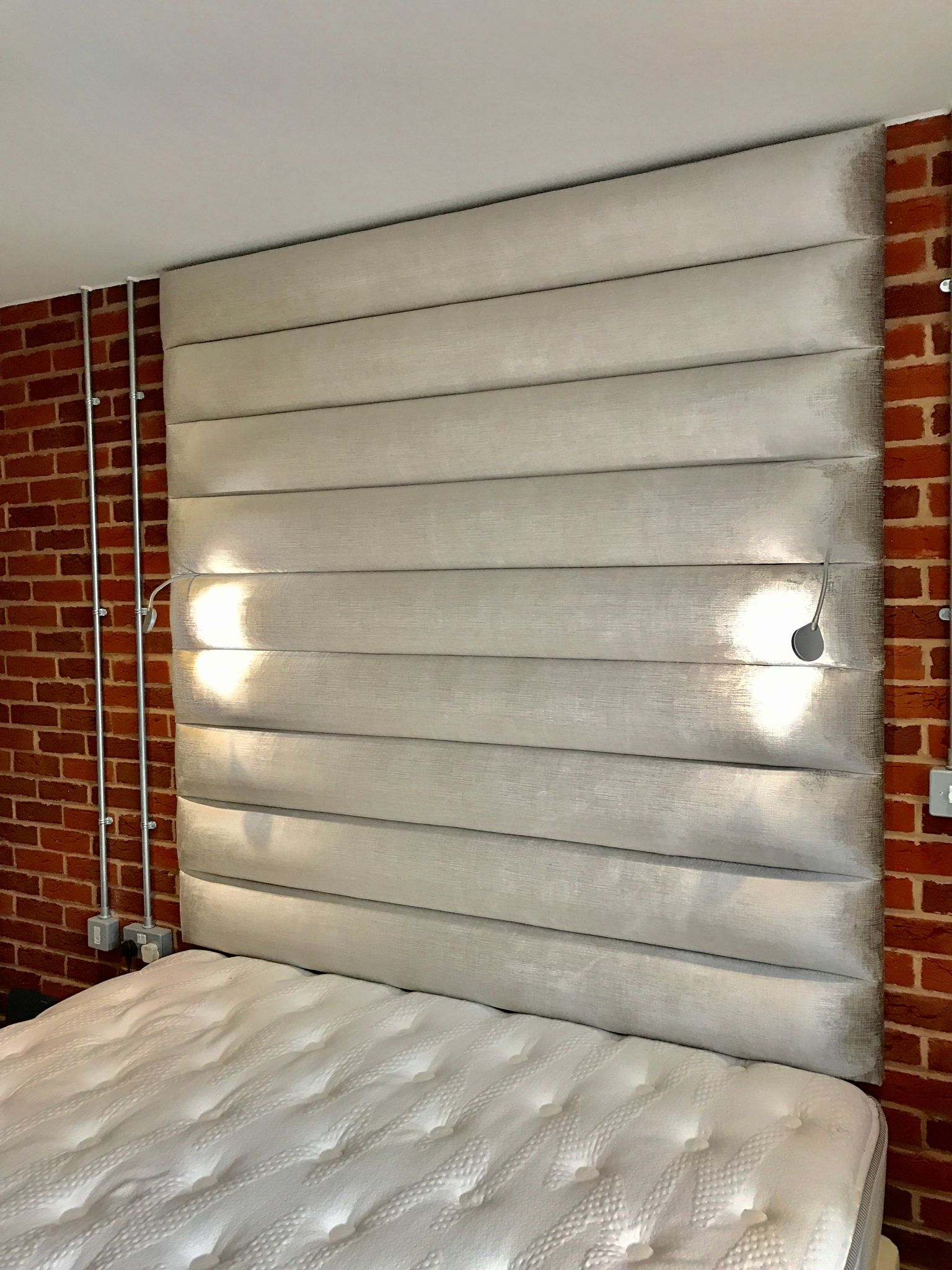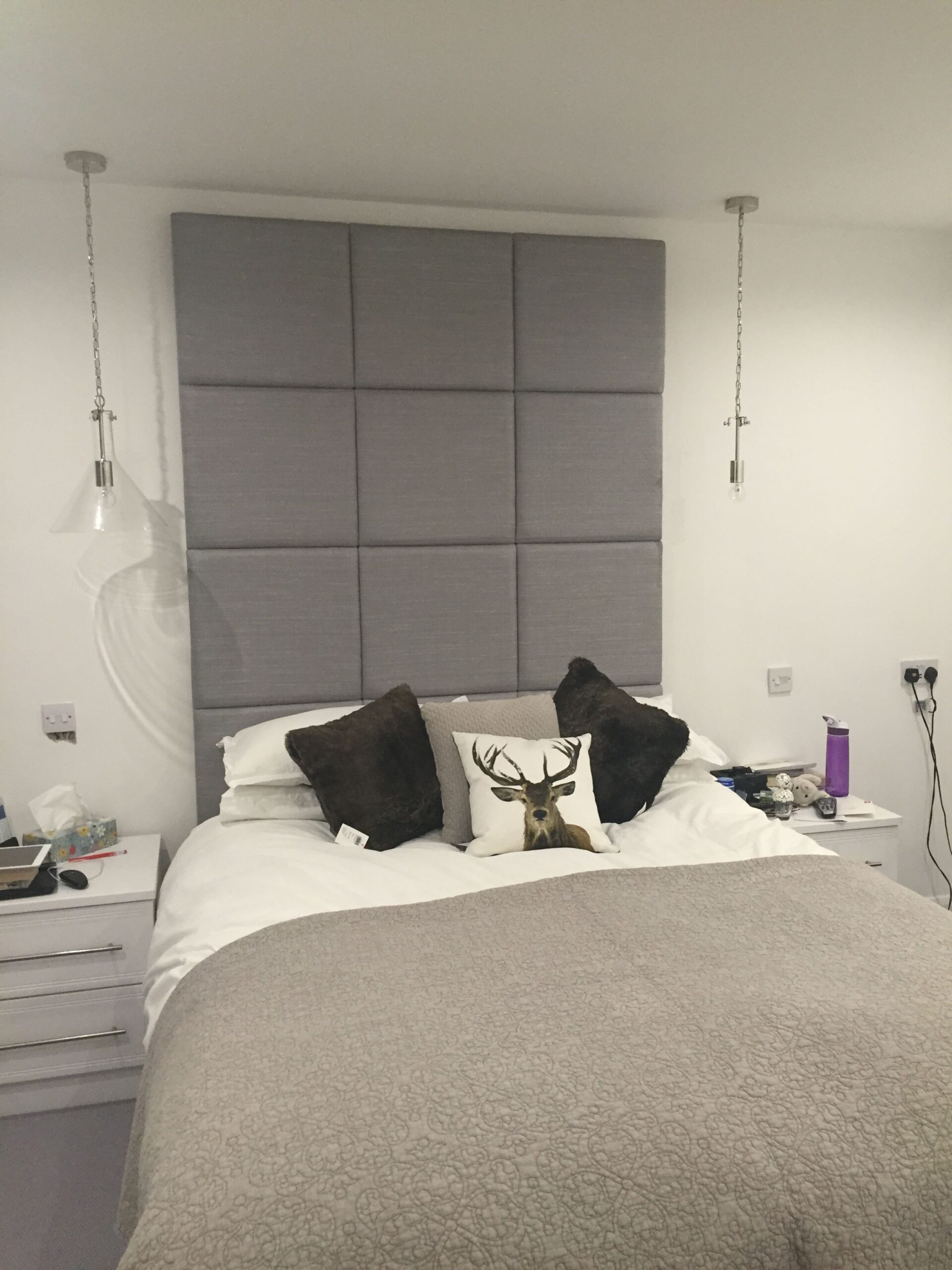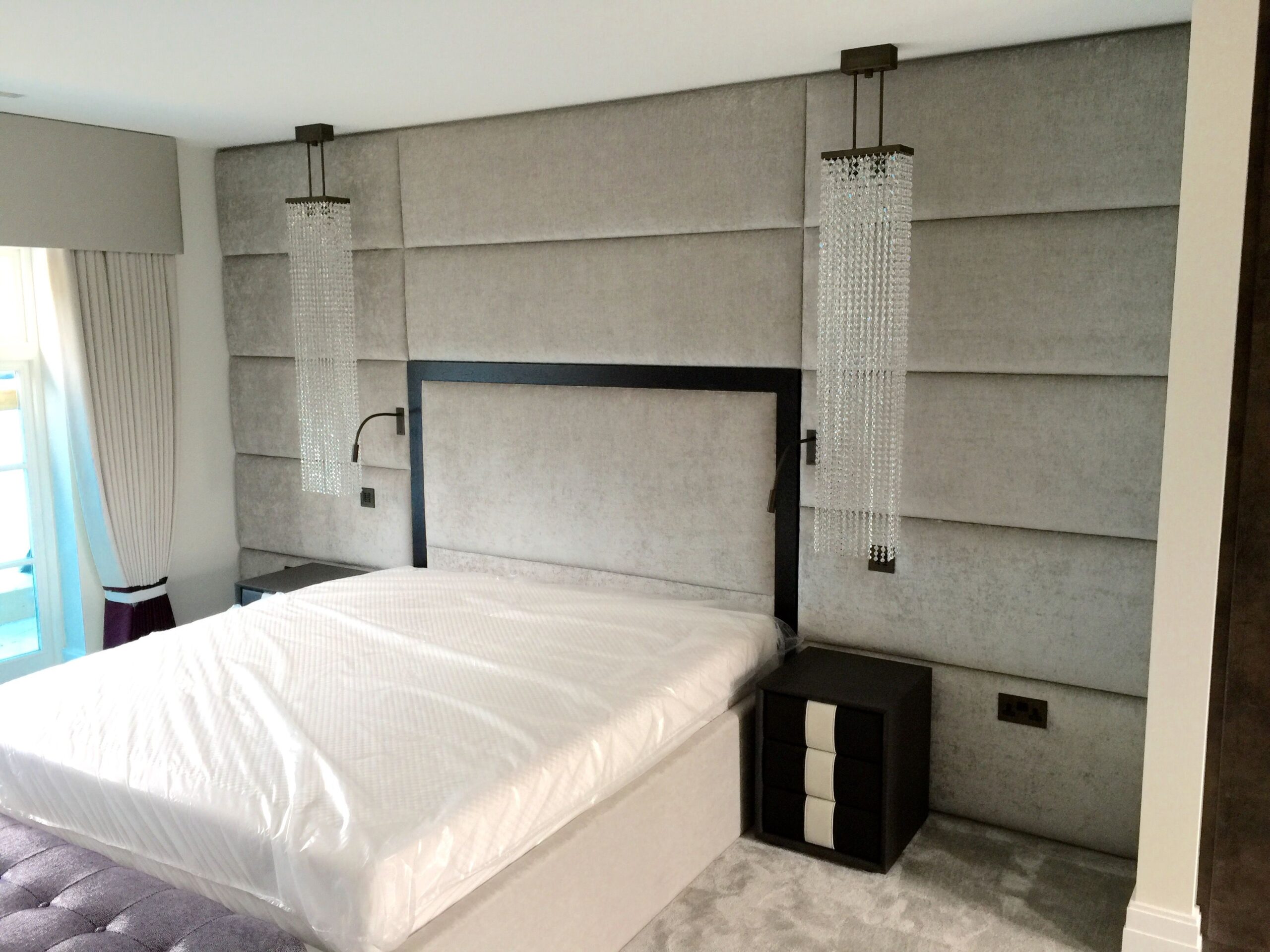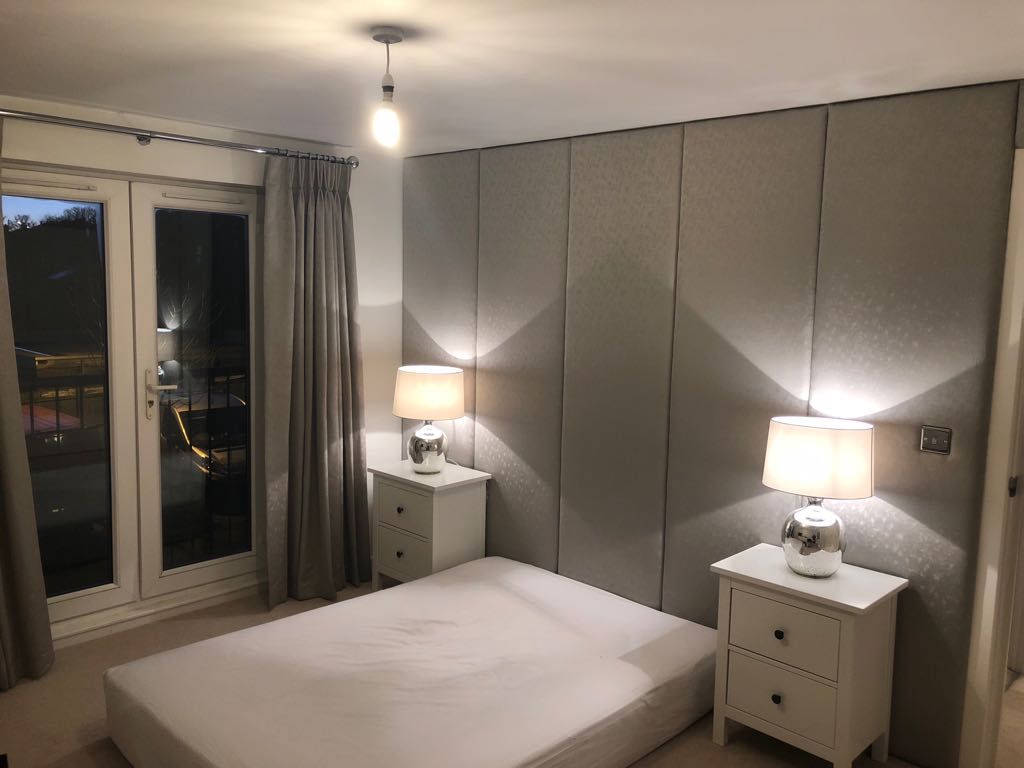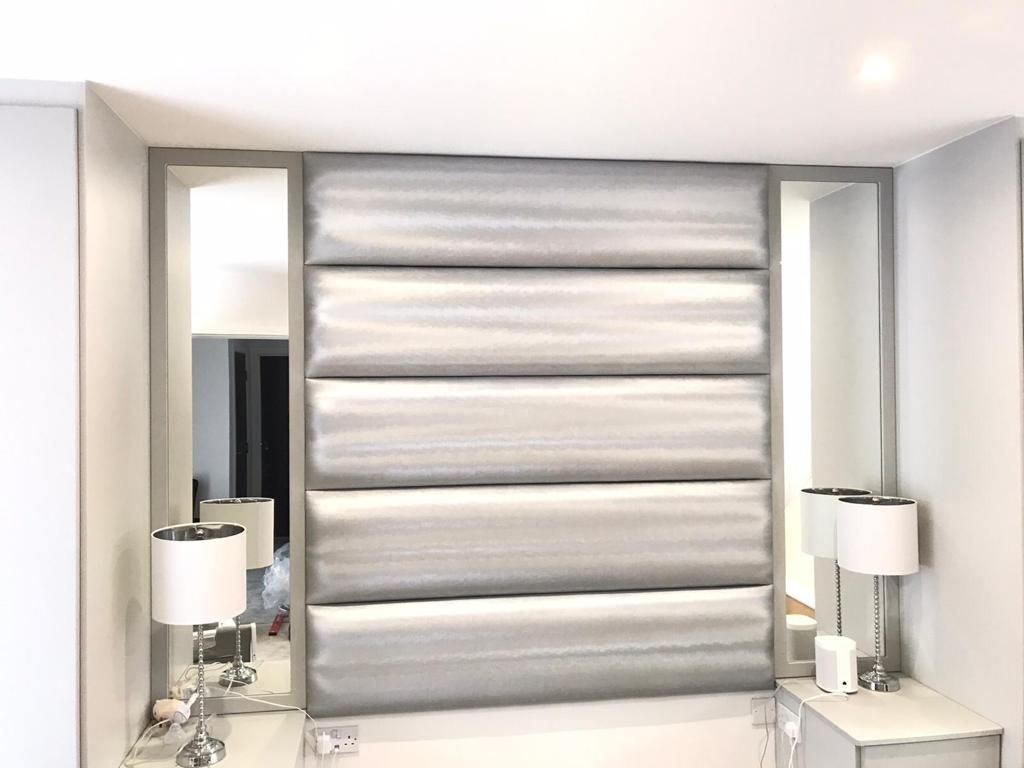 how it works
Your new made-to-measure curtains, blinds, shutters or styled soft furnishings are just three little steps away.