Blinds – A Smarter Home Means a Safer, Simpler, More Stylish Life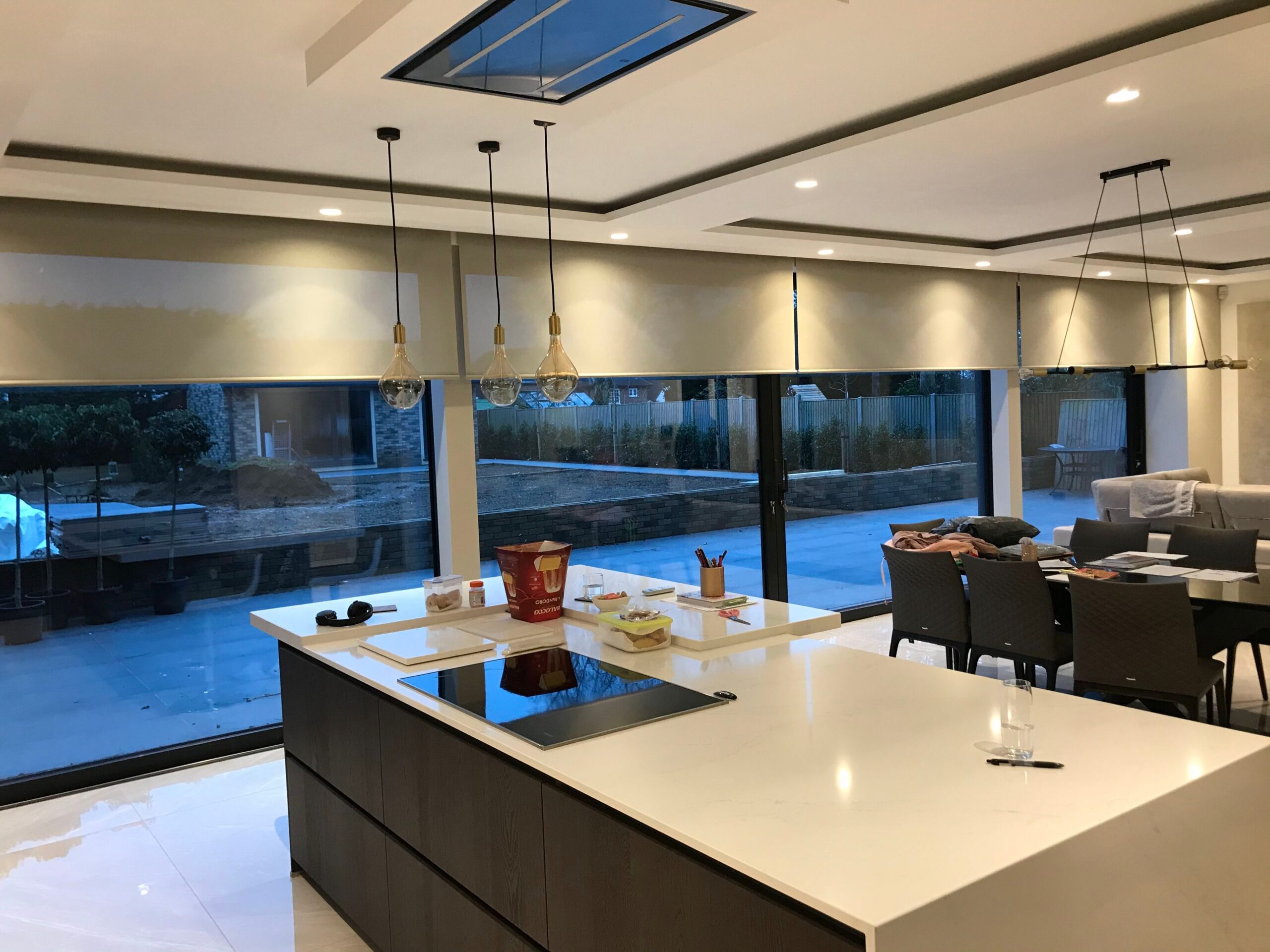 A 'smart' home is the stuff of sci-fi for most, but it's more within reach of the average homeowner than you might think. Transform to a smarter home with electric blinds!
The technology behind automating or enhancing the use of your lighting, heating, entertainment and security has not only been growing in sophistication over the last few years but also reduced in price. Today, installing blinds that will go up or down, exactly the amount you wish them to, when you wish them to, on voice command or via your mobile has never been easier and cheaper to do.
Surprisingly for many, you don't even need an expensive smart home system, and some options don't even need wiring in. Because so few people know about this, and everyone we tell is stunned at how easy and inexpensive this is, we've written an article to give you a quick overview of the world of automated blinds and the idea of a smarter home.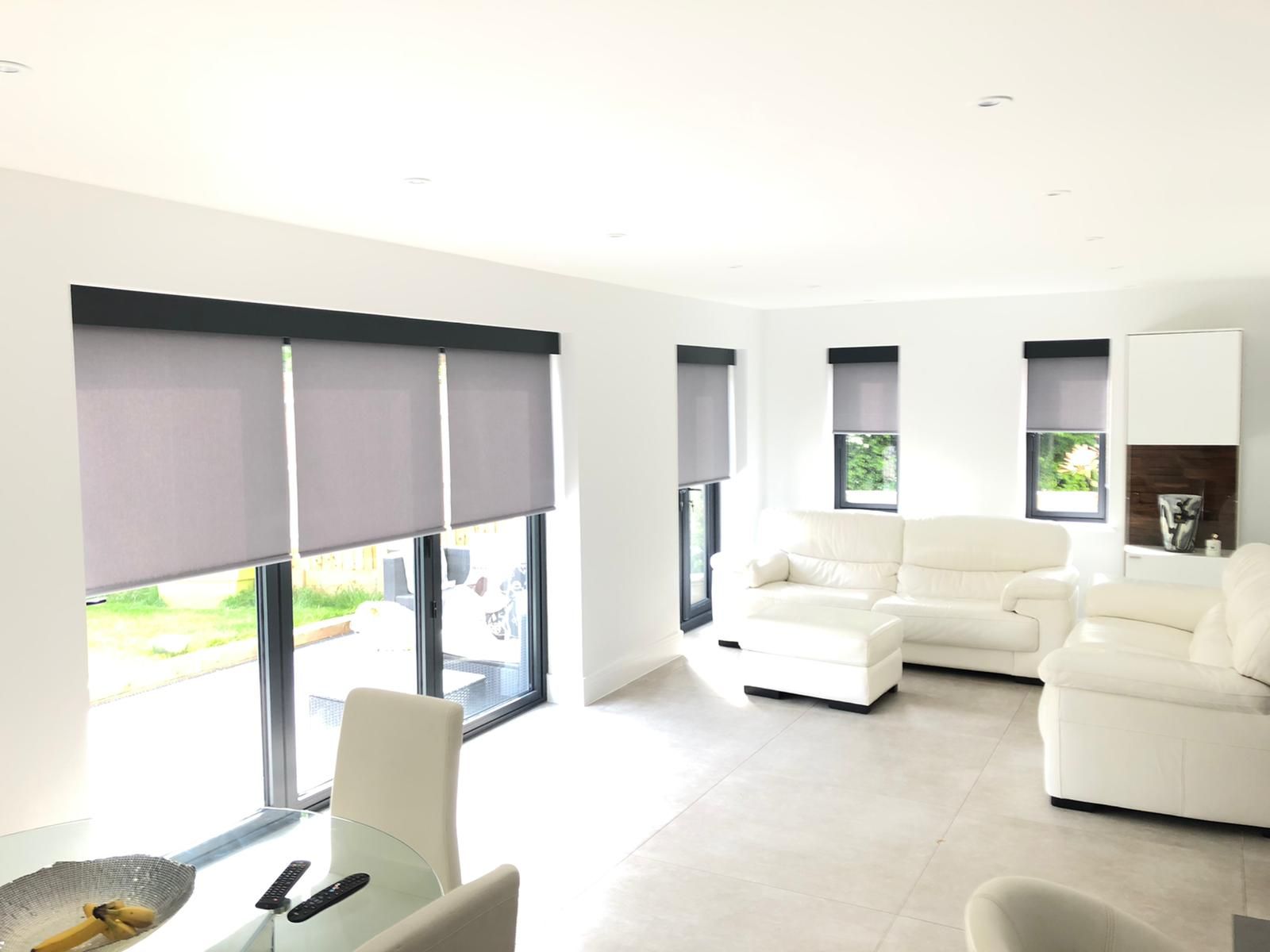 Why automate?
The obvious first question is why do it in the first place – isn't it the simplest thing just to pull a string and see your blinds go up? And why over-complicate something that has worked well for so long? Oh boy, are you in for a treat!
Monday to Friday my kids need to be up for school at 7.15am, but as they got older, dad walking in and throwing open the curtains to welcome the day became less and less welcome (go figure!). With the automated blinds we now have in their rooms, when 7.15am rolls around their blinds smoothly and silently roll up, allowing the sun to do what dad use to, but with far less complaining. Their blinds automatically go down at 7pm so their rooms are ready for bedtime when they are. At weekends we leave it to them to decide when they wake up and their Alexa-operated systems allow them to choose when, and by how much their blinds open. All they have to say is 'Alexa open blinds 25%' and up they go – it's that easy.
Security is a major concern for homeowners today and many people worry that an empty home is an invitation to burglars. People have been putting their lights on timers for years to give the impression that they are home to deter criminals, and blinds can serve a similar purpose. Your blinds going up and down at the same time every day as if you were home, or going up in different rooms at different times and by different amounts will add to this impression, reducing the chances of burglars targeting your home.
The world of blind automation, simplified
There are many systems to consider when you're thinking of blind automation, but for the novice it's easiest to think of this in terms of three options:
Connect to your existing smart home system
There are a multitude of smart home systems on the market. They tend to be expensive, but they can seriously simplify your life. So, if you already have one, lucky you. Your blinds can be added to your smart home system quickly and easily so you can control everything from your master pad.
Connect via your smart speaker system
Google Home and Alexa are probably the most popular options here, controlling music, lighting, and many other things in your home. Connection to your automated blinds is once again, really easy to do, so all you'll then need to do is to say the right voice command and your blinds will do as they are told. So cool and a really inexpensive option.
Connect via your smartphone
Don't have a smart home system and have no intention of purchasing a smart speaker system? Don't worry, we've an app for that. Automated blinds can be operated and set via your smartphone so you can control their every move and elevation.
To wire or not to wire, that is often the question…
One misconception we are often faced with is that automated blinds need to be installed during a build or major refurbishment project because wiring them in is a big job. This simply is not the case. First of all, a good electrician, plasterer and decorator can wire in your blinds quickly, simply and, most importantly, invisibly. But secondly, you don't even need to do that as all blind automation systems these days can be installed with battery operated motors. The batteries only need to be charged every 12 months or so and the units can be discreetly located, so no wires, no wiring, no plasterers, decorators or mess, and all the simplicity, security and style of an automated blind system in your home.
Want to learn more about transforming to a smarter home? Book an obligation-free appointment, contact us today on 020 3893 7777 or at info@inspiringyourhome.co.uk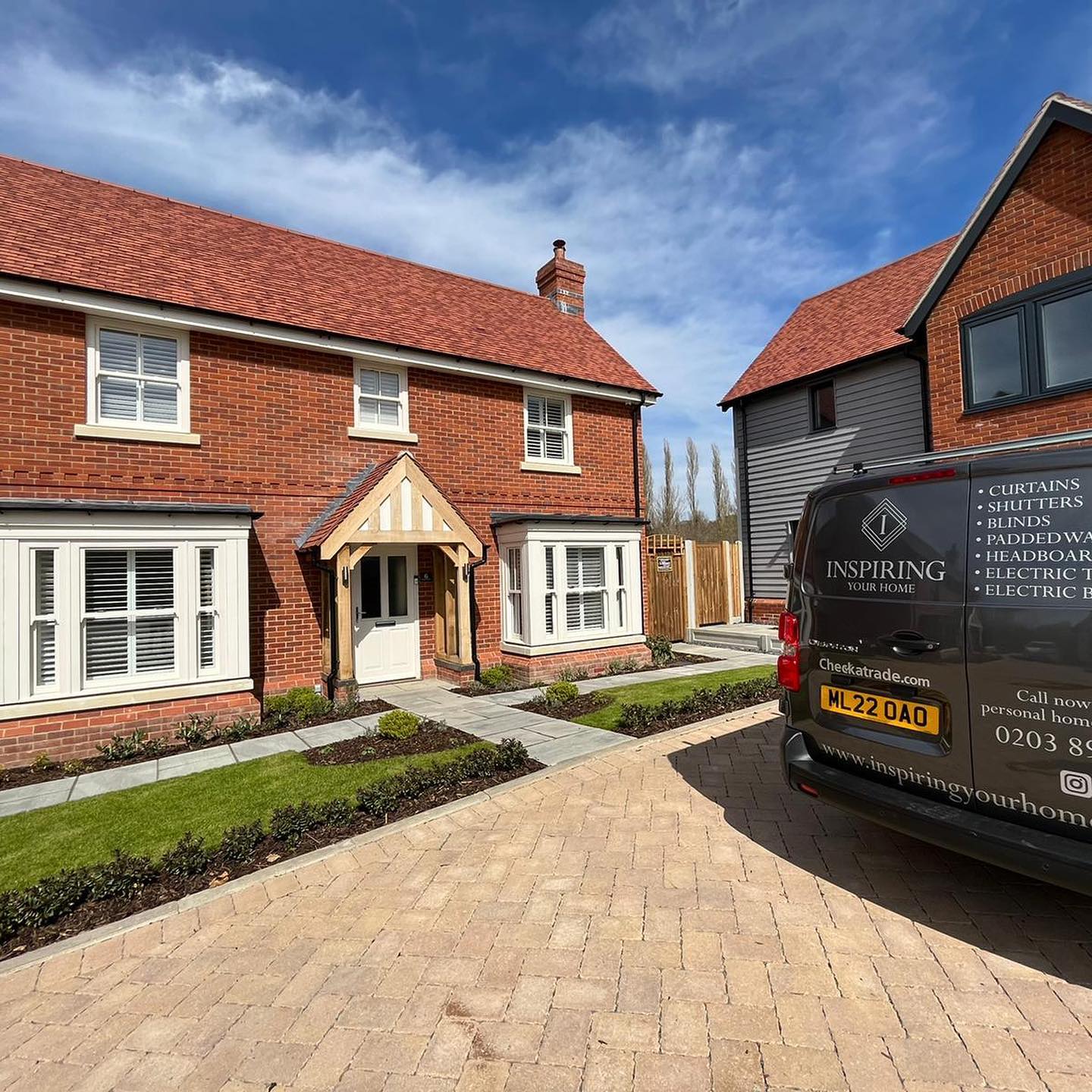 Find us on Socials:
Powered by Loving Social Media 

Exceptional Customer Service
From start to finish our team are on hand to help you.

No Obligation Quotations
We believe in being trustworthy and honest with all our quotes.

Local Family Run Business
Family is at the heart of everything we do

5* Rated Across All Platform
Google/ Facebook/ Checkatrade/ Trustpilot